Georgia Tech Broadening Participation in Atmospheric Science, Oceanography, and Geosciences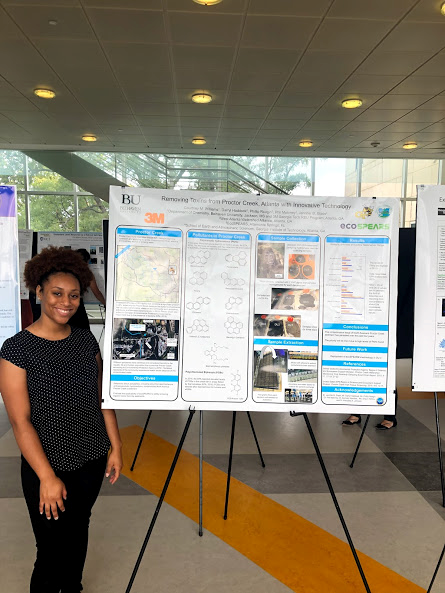 Summer Research Experiences for Undergraduates (REU) Program
***With the uncertainty surrounding the global COVID-19 situation, and to prioritize the safety of all students, faculty and participants of our summer REU program at Georgia Tech, we regret to inform you that we will be cancelling our Earth and Atmospheric Sciences (EAS) REU program for Summer 2020.***
Undergraduates are invited to apply for a ten-week (Sunday, May 17-Friday, July 24, 2020) research program hosted by Georgia Tech School of Earth and Atmospheric Sciences (EAS).
Working under the supervision of an EAS faculty member, participants will focus on a single research project but also gain a broad perspective on research in earth and atmospheric sciences by participating in the dynamic research environment. This interdisciplinary REU program has projects ranging from planetary science to meteorology to oceanography. In addition to full time research, undergraduate researchers will participate in a number of professional development seminars, research horizon lunches, and social activities with other summer REU students.
Participants will receive a stipend of $5,000, travel allowances, and apartment-style housing on the Georgia Tech campus. Participants must be U.S. citizens or permanent residents of the U.S. and currently enrolled in an undergraduate degree program at a U.S. college or university.
Note: List of Available Faculty Mentors for the  EAS REU Summer 2020 Program include:  Zachary Handlos, Yi Deng, Jie, He, Greg Huey, Jennifer Kaiser, Alex Robel, Martial Taillefert, and Britney Schmidt. 
Application Deadline: Deadline extended to March 1, 2020. Applications will be accepted after this date, until the positions are filled. You are encouraged to apply immediately.
Questions? Contact Dr. Zachary Handlos